ALL SOLD
Great Pyrenees Pups born March 19, ready May 14
(LGD) Livestock Gaudian Dogs, Ranch, or Family/companion dogs
All and additional pictures available at www.petemoore.net/Pups2014/
5 Males, 4 Female
California Pryenees: 3/4 Great Pryenees, 1/4 Anatolian Shepherd
so fur is better for Califonia burs
2 Rare Black Pryenees, and one White with Black Spots
6 White, some with shorter Anatolian fur, some with fluffy Pryenees fur
Some with Pryenees double dew claws, some without.
All of the pups have been very socialized with our family.
Asking $200 - $500 Negotiable to good homes
Mother Booboo is a big good looking Great Pyrenees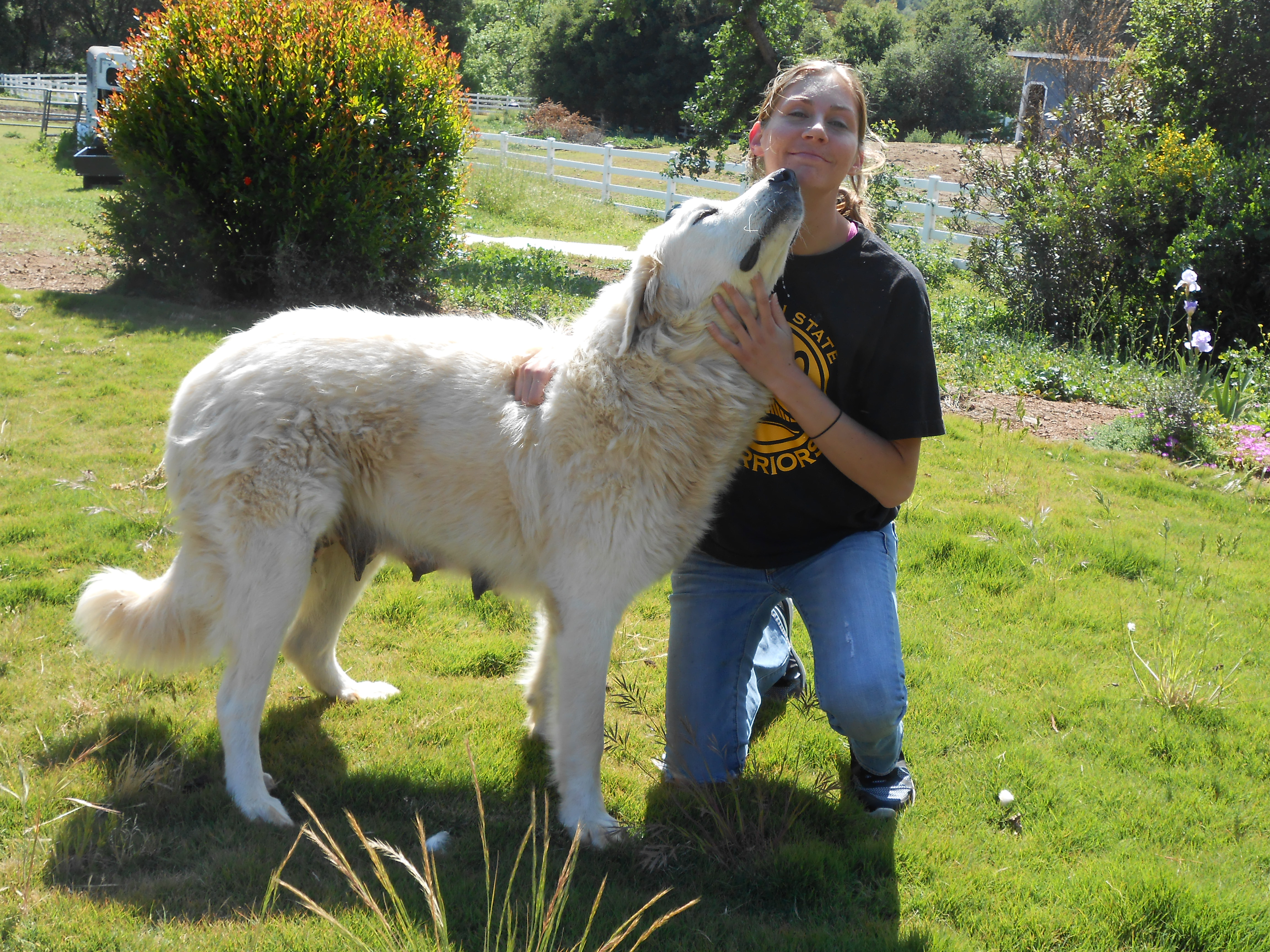 Father Sarge is half Great Pyrenees and half Anatolian Sheperd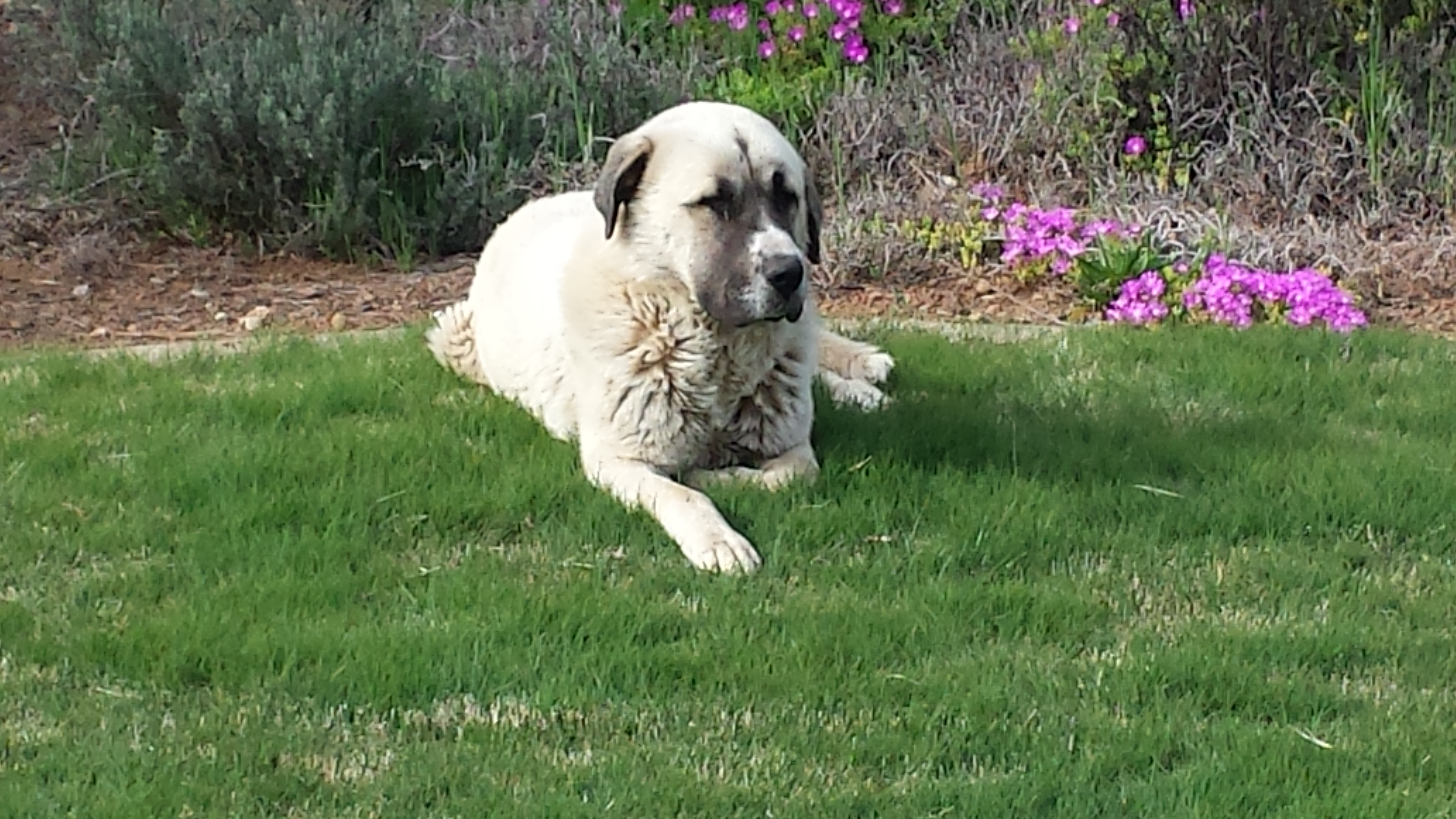 Snowball (female) is Miss Congeniality of the litter. Her personality
stood out during the first few weeks. She is always very calm
and relaxed, and appears to be always smiling. She is very affectionate
and also very independent and smart. She would be a
great family, companion, or working dog, in that order.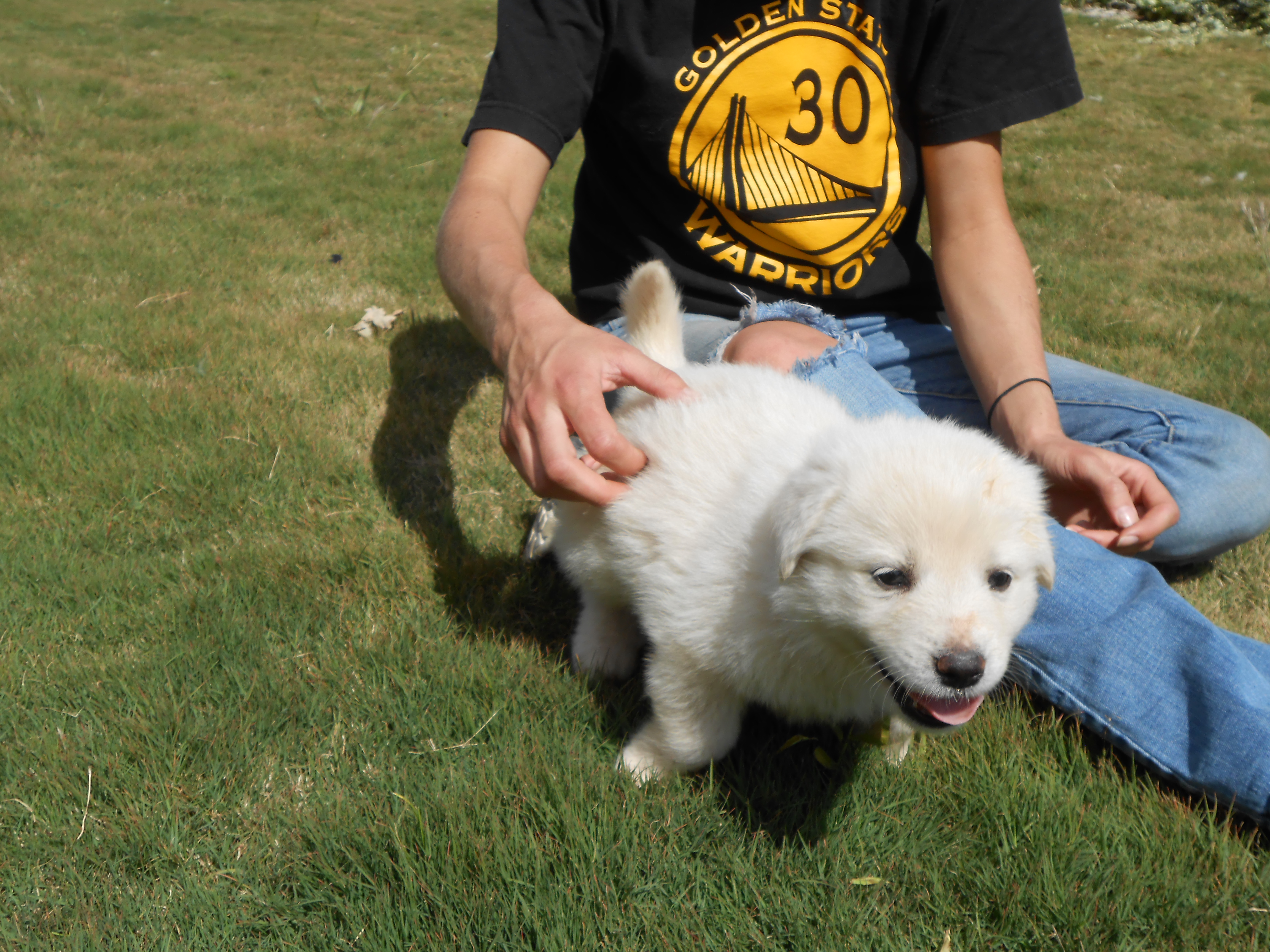 Spotty (male) is very unique. He has shorter fur like the Anatolian,
which will attract a lot less burs in the California ground.
His white fur has various Black spots, making him resemble the RCA dog.
Very energetic and loves to play. Is also very social. He always
runs out to meet our family members, when we are in the puppy area.
Spotty will be a great dog for some lucky owner. He will make
a great ranch and/or family dog.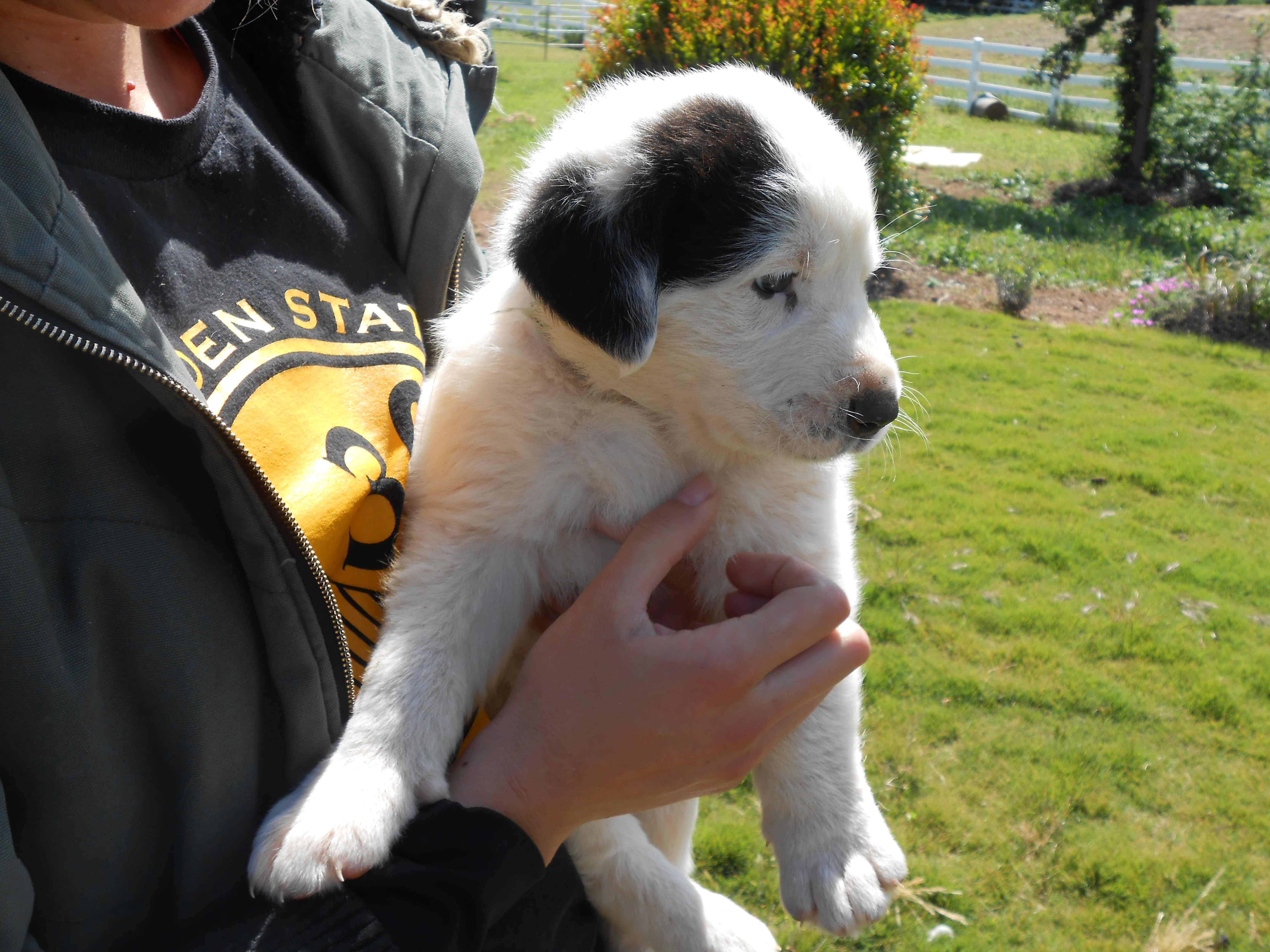 FriendFox (female), we call Friendly or Foxy, is a very large female.
She is as big or bigger, than any male in the litter. She
likes to keep her tail in the Pyrenees "wheel" position, more
than the others, and will be a very good ranch or Livestock
gaurdian. However she also loves affection like her big mother,
and would also be a loving family or companion dog.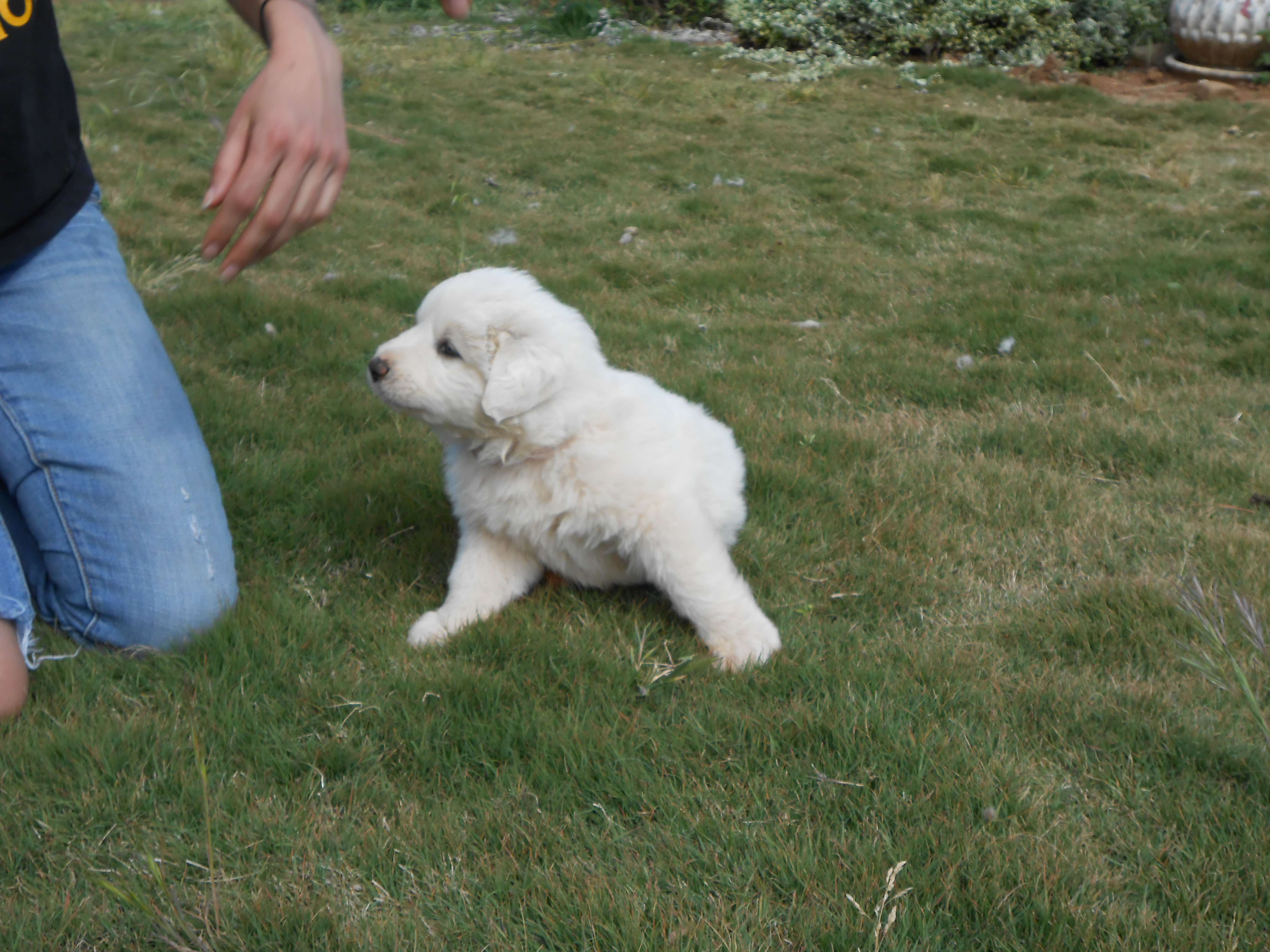 Toby (Male) is a very rare Black Pyrenees. He has Pyrenees double
dew claws, and some white on his belly, chest, and nose. Toby
is very affectionate and socialized. He is also going to be very
big, (giant paws and thick bones". Toby will be a great Ranch
or family/companion dog.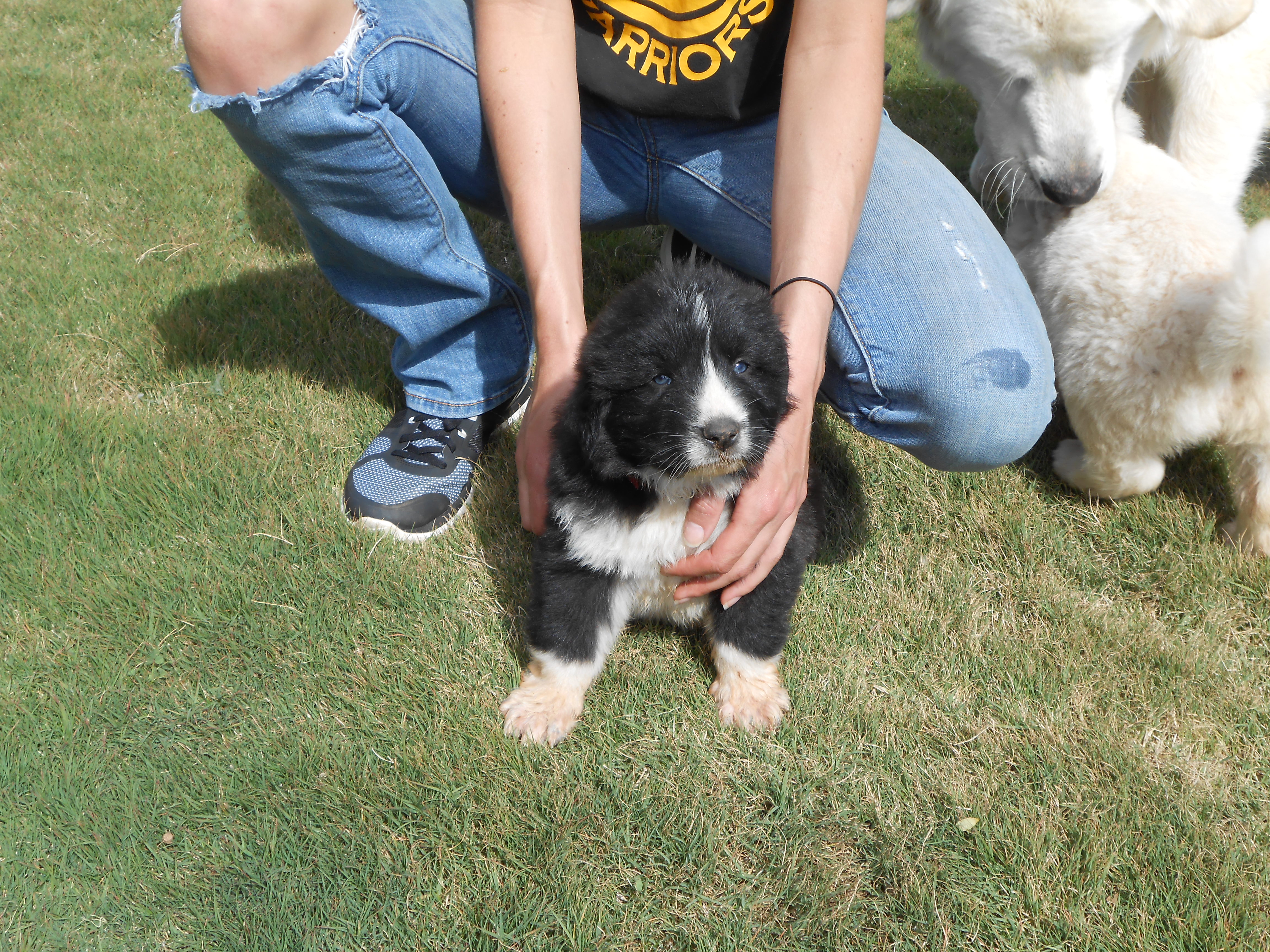 Susie (female), or Big Susie, as we like to call her, was actually
the largest in the litter at birth. Friendly and the Black Males
might be similar size now. She has a very large head to go with
her stocky frame, and is going to be a very big girl. Susie is
also very affectionate and loves to cuddle next to your feet
when she is ready to nap. She will be a loving family dog, or
a great ranch dog.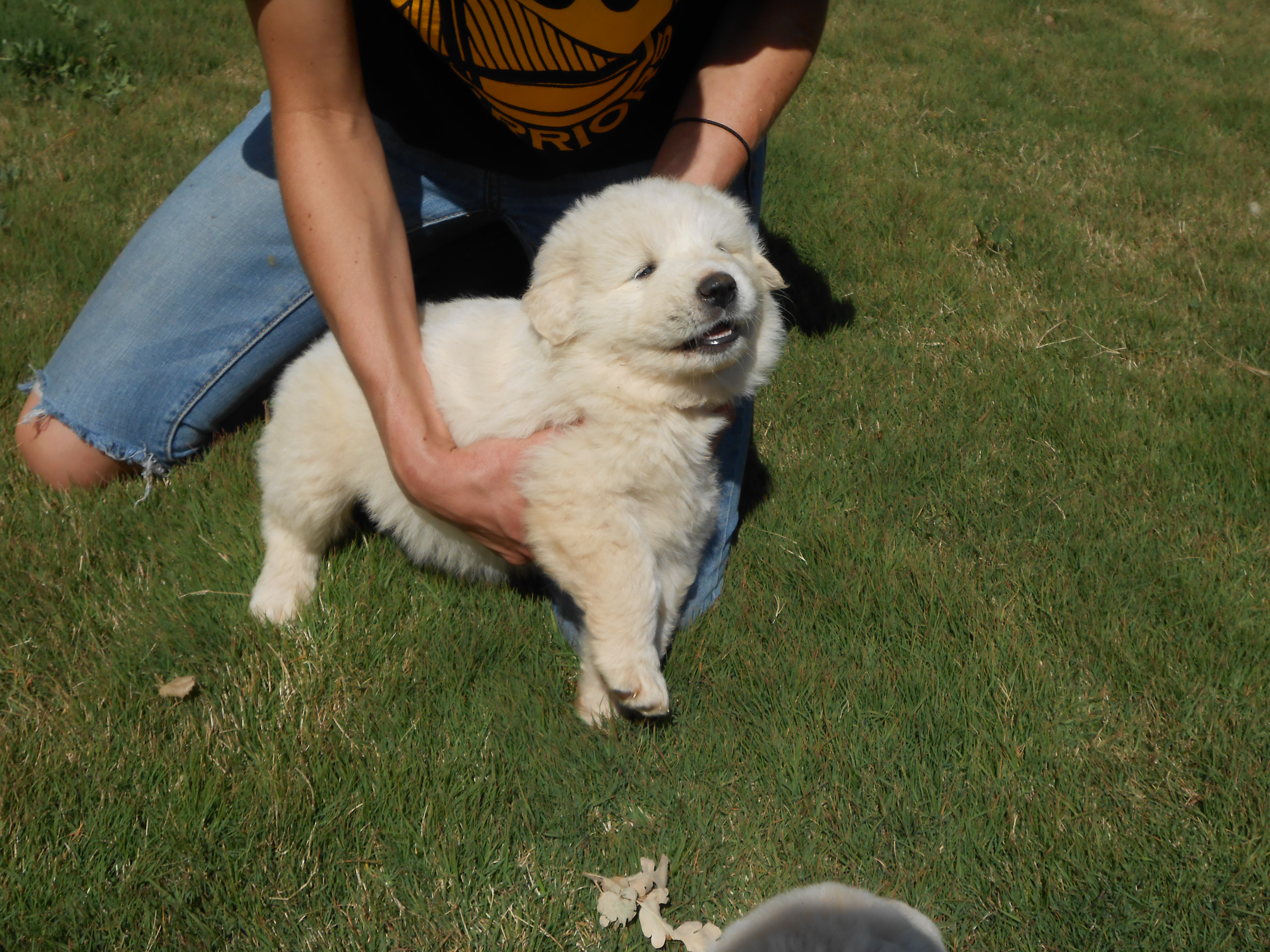 Rontu (male), is probably the friendliest, most loyal, and affectionate
dog in the litter. He is usually both the first to come over to you,
and the last to go, if he ever goes. He has the personality to want
to hang out with his owner as much as possible. Rontu will be a great
dog to a lucky owner. Rontu has shorter Anatolian fur, which is great
for California landscape, and looks a little like a white Lab.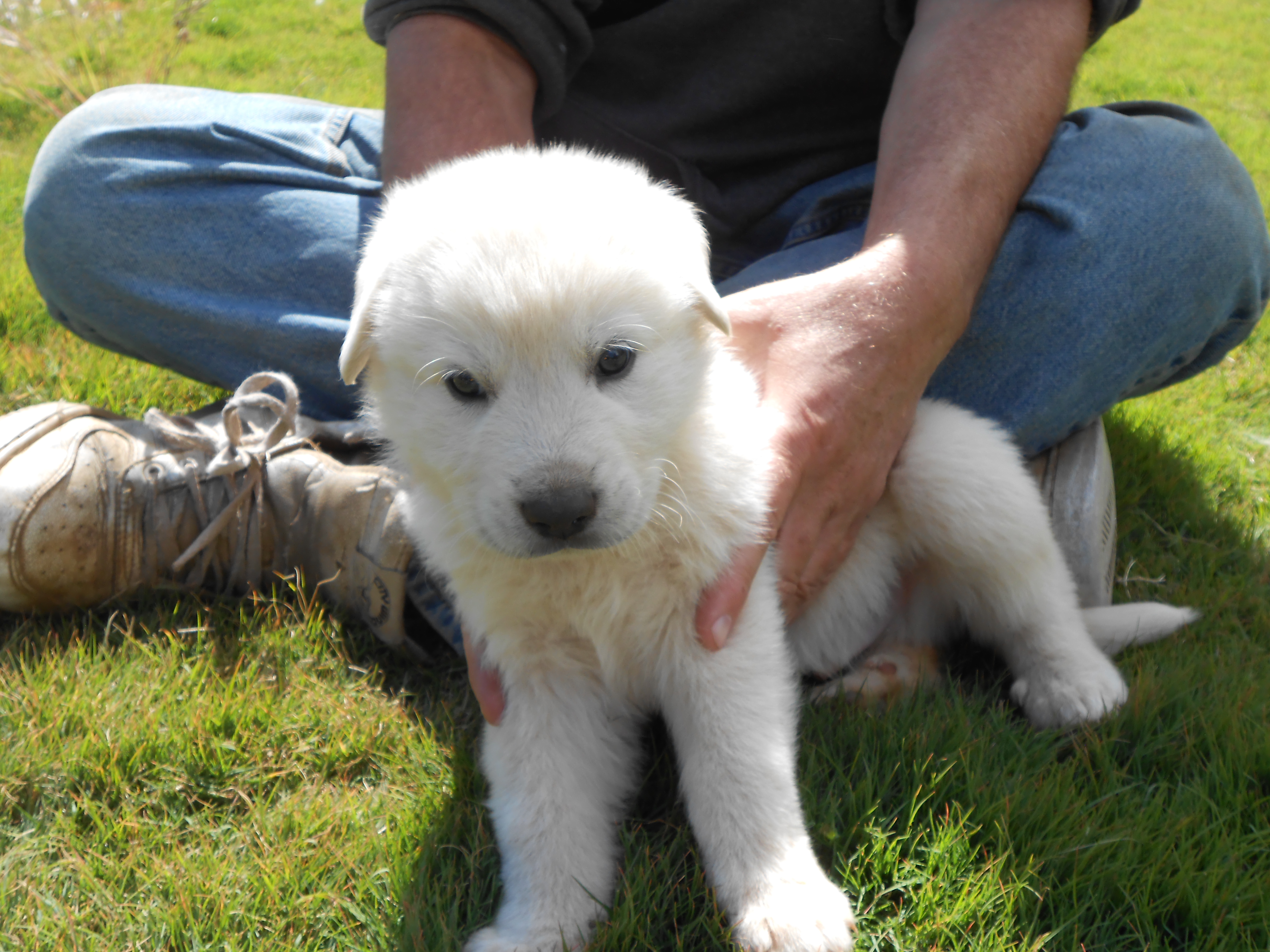 Terri (female), is very affectionate. She will spend hours cuddling
next to her owners feet, often rolling on her back asking for
affection. Very friendly and loyal. She is also a tough girl
when the others start playing rough. She is very Pryenees.
She will make a great Family or Ranch dog.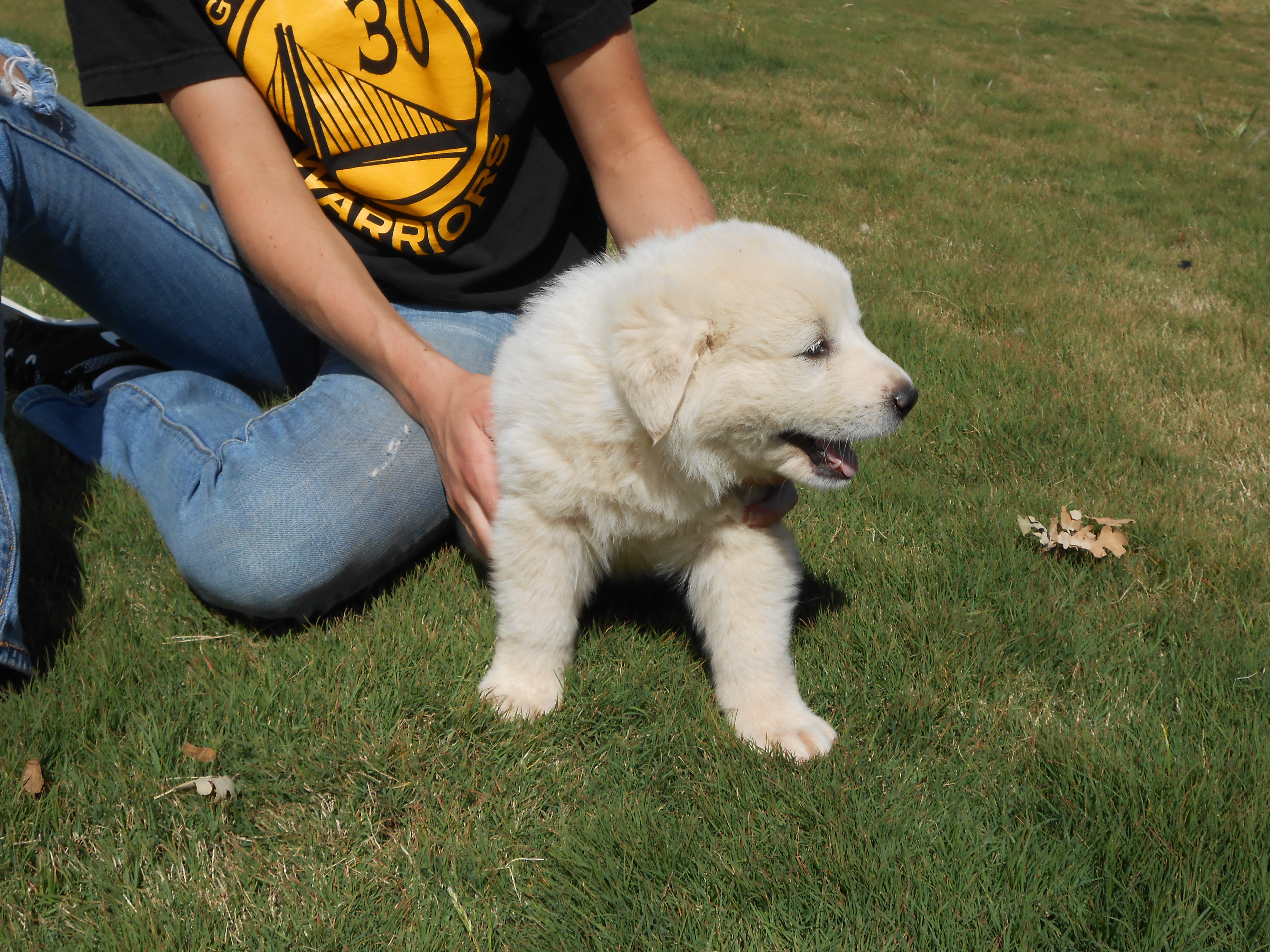 Tommy (male) is very cute and affectionate and likes to be near his owner.
He has a a lot of energy and a bit of a rougher side, and likes to
wrestle with you more than some of the others. He is very Pryenees and
will be a great ranch or family dog.

Jack (male) is a very rare Black Pyrenees. Jack is one of the largest
in the litter, and is both stocky and long boned. He is going to
a very big, great Ranch and Family dog, and we may keep him ourselves.
He is also very affectionate and friendly, but has a lot of energy,
and can come and go while he mixes in playing. He is going to be
a great dog.